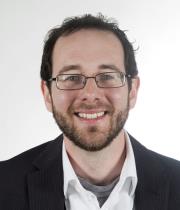 Dr. David Daughton, Applications Scientist at Lake Shore, was interviewed by Materials Today about terahertz materials characterization.
In the interview, Dr. Daughton discusses how his interest in terahertz began, explaining that while working on his thesis he used optical and electronic spectroscopies to study low energy phenomena like rotational and translational resonances that occur at molecule metal interfaces. Because conventional optical and electronic spectroscopies provided only a partial picture of what was happening, he started developing an interest in other techniques like terahertz spectroscopy to explore lower energy excitations.
In this podcast, Dr. Daughton explains what terahertz can tell us about materials and what problems terahertz can be used to solve. He also discusses the connection between meta-materials, plasmonics and terahertz, with brief references to research going on at Lake Shore that is looking into the possibilities for this connection. He then describes other purposes for which terahertz characterization can be of use, and what he is currently working on at Lake Shore in the area of terahertz. Finally, the interview ends with a brief look at hot topics in the field of materials science, including topological insulators and multi-ferroics, which Dr. Daughton suggests fall under the unifying theme of atomic scale control and characterization of device scale quantities of materials.
The 15 minute podcast can be found here, and if you prefer to download it, you can access it here.