In April, we partnered with the Material Research Society (MRS) to host a webinar discussing a new, much faster approach to Hall measurement and analysis of low-mobility materials. Now taking this topic a step further, our next MRS webinar will focus on the use of the novel Hall measurement protocol for multi-carrier analysis of devices exhibiting such mobilities.
Specifically, it will demonstrate how this method allows for more precise characterization of certain multi-carrier semiconductor devices and at faster speeds when compared with traditional AC and DC field Hall techniques.
Please join us for this hour-long webinar, which will include a Q&A session at the end.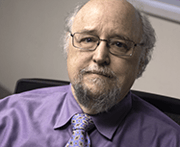 Speaker:
Dr. Jeffrey Lindemuth
Lake Shore Senior Application Scientist
Date/Time:
Monday, Nov. 16. 11 a.m. EDT


Interested in learning more about Hall effect measurements? Then be sure to download our Hall Effect Measurement Handbook. This 88-page handbook is a valuable, comprehensive resource for both new and experienced material researchers.