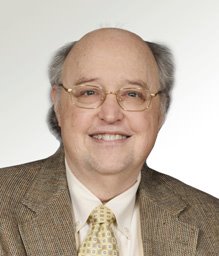 Jeff Lindemuth is a senior scientist as Lake Shore, focusing on the development of magnetic measurement systems, including vibrating sample magnetometer (VSM) systems and Hall effect measurement systems. He received his BS in physics from Penn State University, and a PhD in high energy physics from The College of William and Mary.
Q: How long have you been with Lake Shore and what drew you to the company?
A: I started at Lake Shore in 1993, when they purchased the VSM product line from EG&G Applied Research, where I had worked for 10 years. Prior to that, I worked at Siemens Telecommunications and Infotron Communications. When I started at Lake Shore my primary focus was on the VSM system and AC susceptometer. In 1997, Lake Shore started working on a Hall effect measurement system, and I was excited to move over to that product team to help make the new offering a reality.
Q: What is your role on the team as senior applications scientist?
A: Although I often get involved in product development by helping to define the product and its parameters, I am most heavily involved in the testing phase. I perform system validation testing, which essentially means simulating how the customers will actually use the completed product, to see how it performs under real world conditions. I have to say that I thoroughly enjoy putting our equipment through its paces and making sure it will perform well for our customers. In addition to this testing role, I also provide training for both Lake Shore employees and customers, help out with installations for our Hall and VSM systems, and work closely with customers to help them understand the measurements they get from our system. I also worked on developing the QMSA data analysis software package for the Hall measurement system, for which I have a shared patent with the Naval Research Laboratory and the University of Western Australia.
Q: What projects or accomplishments are you most proud of during your time at Lake Shore?
A: I am particularly proud of our work on Hall effect measurements, particularly with our new 8400 Series AC Field Hall Effect measurement system. This is an area where Lake Shore has really developed quite an expertise, and it's been great to see the development process through all its phases to such a successful outcome. We are currently involved in testing on the system, running some customer samples, and so far people seem very excited about the possibilities this product offers.
Q: Where are you excited to see Lake Shore go in the future?
A: There are a lot of changes coming for materials research in the near future. The distinction between electronic materials and biological materials is becoming less and less evident, and as researchers blend the two together they will need new, more advanced measurement techniques. I expect to see this happening in all branches of the industry, from renewable energy to communications and computing, and I'm excited to see what new possibilities that presents for Lake Shore.