NASA recently released a map of the American companies involved in the James Webb Space Telescope. Lake Shore excited to be one of them, supplying cryogenic temperature sensors to the project.

This new generation telescope will be able to see immeasurable objects in space and will be used by astronomers to study our universe in every historical phase, from the Big Bang through today. It is to be launched from French Guiana in 2021.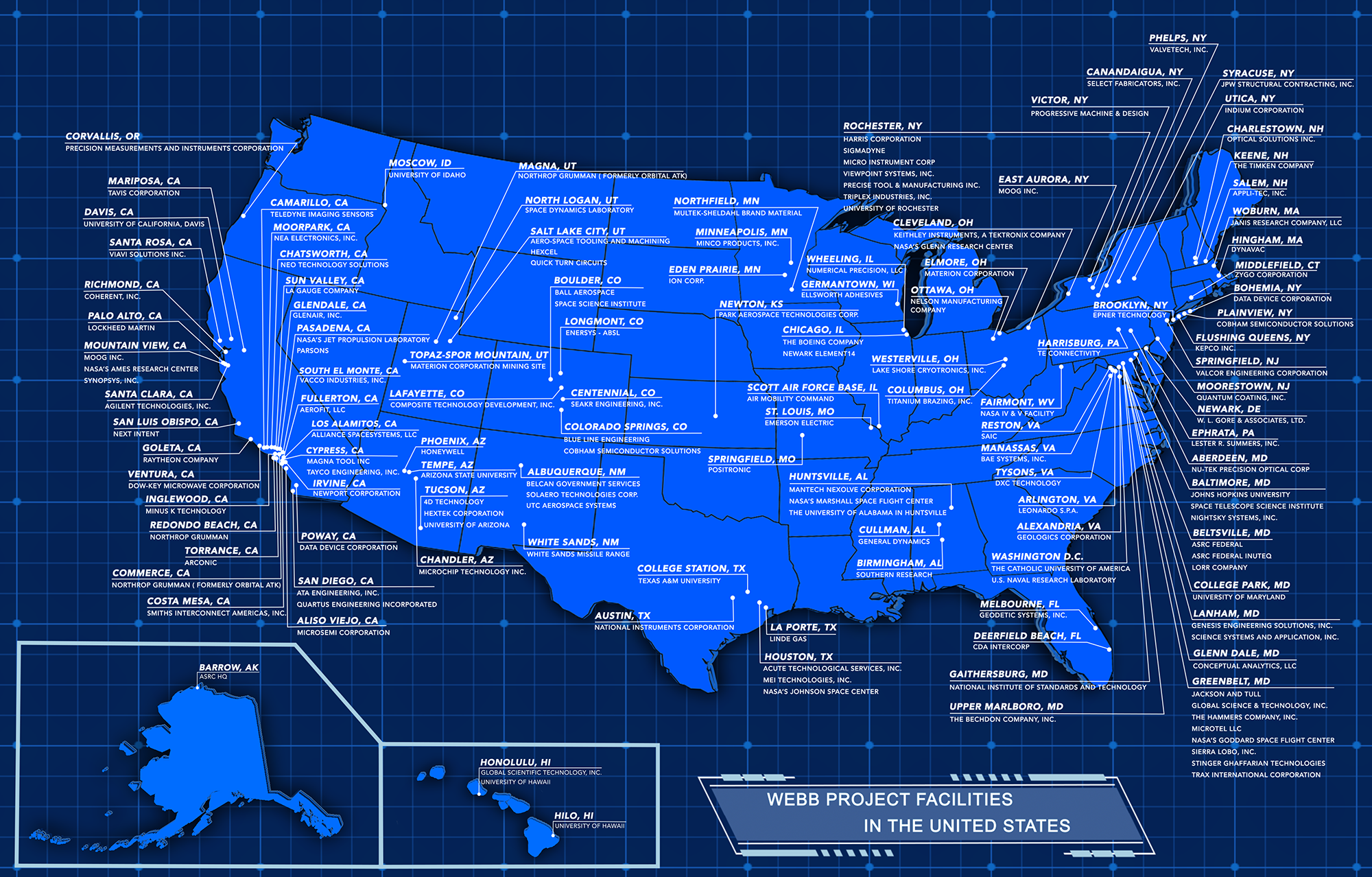 Check it out and see who is contributing to the product near you!