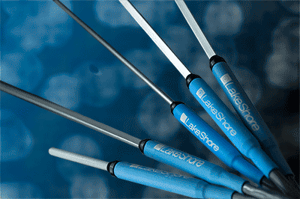 At various stages of the manufacturing process, an engineer or technician may be required to check to see if assemblies containing magnets meet certain specs. This could range from incoming inspection to final assembly and performance testing as part of QC. A gaussmeter or fluxmeter is commonly the instrument of choice for direct testing of magnetic components and assemblies. Particularly useful for field mapping and magnitude determination, gaussmeters provide much of the data that industrial technicians require when testing magnetic components and products containing magnets—and at a considerably lower cost than other, more complex instrumentation.

Choosing a gaussmeter is generally a straightforward process, and for most manufacturing settings, our affordable yet versatile Model 425 instrument may be all you need. But you also need a Hall probe, and choosing the right one for an application is not always as simple. To make it easier, we have an online Hall probe selection guide. It outlines things to consider, such as the fragility, the amount of Hall sensor protection, stem lengths, as well as probe magnitude and orientation. This guide has been fine-tuned over time based, in part, on questions commonly asked by customers. Like most product education resources, however, it can be improved upon.

So, you tell us: Is there something you would like to see in the guide? Let us know in the comments.