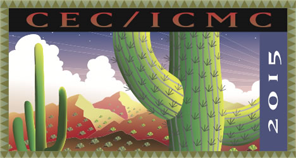 If you're attending the joint Cryogenic Engineering Conference/International Cryogenic Materials Conference in Tucson next week and want to know more about our tests to determine which sensor packaging is most robust, then consider attending our 2 p.m. July 2 presentation during the C3OrG session. The presentation on "Mechanical Robustness of Cryogenic Temperature Sensors Packaged in a Flat, Hermetically Sealed Package" will be conducted by Lake Shore cryogenics expert Dr. Scott Courts, who will share calibration shift results for Lake Shore sensors subjected to:
a drop test (at heights of 20 cm, 50 cm, 1 m, and 4 m)
vibration per MIL-STD-202, Method 214, Table 2, Condition H
mechanical shock per MIL-STD-883, Method 2002, Condition B.
Each sensor was calibrated pre- and post-mechanical treatment and the effect of the treatment on each test sensor was quantified in terms of the equivalent temperature calibration shift.
For more information about the kinds of tests performed on our sensors, including the effects of electrostatic discharge on cryogenic sensor measurements, contact sales@lakeshore.com.