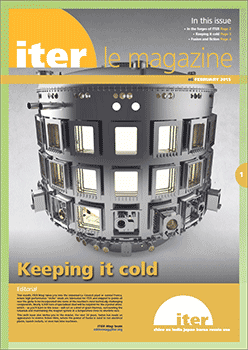 As discussed in our previous post, Lake Shore places a lot of value on having quality representation worldwide. These days, it's becoming an absolute necessity. This is because much of the most important scientific work being performed is on a global scale – it's not just one country heading up big science projects anymore; instead, more and more projects are multi-national efforts – which often requires us to interact with scientists and decision makers within the various countries.
However, supplying technology to – and supporting – multi-national megaprojects isn't something new for us. Our cryogenic temperature sensors, for example, are being used within the Large Hadron Collider (LHC), the world's most powerful particle accelerator, which is operated by the 20 member countries of CERN (Conseil Européen pour la Recherche Nucléaire, or the European Council for Nuclear Research).
And we're looking ahead at where else we can support the worldwide scientific community. One big area of interest for us is the ITER (International Thermonuclear Experimental Reactor) project. This international effort, which is aimed at creating a controlled fusion process, presents lots of very interesting cryogenic and magnetics challenges. Because of the success of us working with CERN, we're looking forward to seeing how Lake Shore's sensor technology can help solve the unique challenges of ITER.
If, like us, you're interested in keeping up with the latest ITER related developments, be sure to bookmark this page for ITER Mag, an on-line publication that tells the story of ITER as it continues to develop. We found this article in the latest edition particularly interesting. It discusses how the conservation of cold is essential for ensuring the superconductivity of the magnet system within the ITER Tokamak.