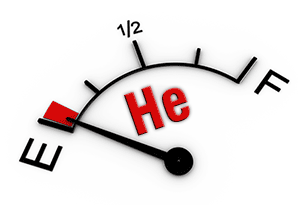 The American Physical Society (APS) has kicked off a new program designed to help academic researchers—particularly, individual users—more reliably and affordably procure liquid helium. APS is working with the American Chemical Society (ACS) and the Defense Logistics Agency (DLA) on this pilot program. What they want to do first is assemble a trial group of academic research groups to enter into one-year contracts with DLA, who would negotiate LHe purchases on their behalf. If this pilot program is successful, it may be rolled out to other academics. If you are interested in participating, be sure to visit the landing page of the pilot program.
We commend what APS, ACS, and DLS are doing to help users obtain supplies of helium at a reasonable cost. LHe availability is certainly as issue that we have kept a close eye on in recent years. It has even influenced our own system development path, most notably, in our line of probe stations. For instance, we offer many "dry" platforms for users seeking alternatives to fully cryogenic probe stations. These closed-cycle refrigeration (CCR) based stations provide efficient temperature operation and control while eliminating the operating expense of liquid cryogens. If you want to purchase a station but are worried about price volatility in the LHe supply market, a CCR-based station may be right for you.
We also offer a solution if you already own one of our cryogenic probe stations: a convenient way for you to convert it to dry operation. By doing so, you can preserve your original investment while eliminating the need to purchase additional LHe in the future. The conversion involves an on-site visit by one of our technicians, who will exchange the base flow probe station for a brand-new base CCR station and connect your instrumentation to the new station with minimal downtime and interruption to your research. In fact, the changeover can be handled in one on-site visit.
If you are interested in learning more about our CCR upgrade options, please contact sales@lakeshore.com.