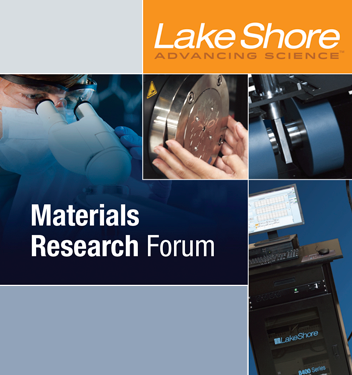 Lake Shore will be attending the APS March meeting in Baltimore, March 18, through March 22. We are holding a Materials Research Forum on Wednesday the 20th, in the Latrobe Room at the Hilton Baltimore. We will have four poster sessions, featuring the materials characterization research that four of our scientists have been working on. If you are attending APS, be sure to stop by our booth and pick up an invite, and get to the forum early as we are giving away t-shirts and refreshments!
Check out this page to see what our scientists will be discussing and for more information on the forum.
In addition, we will be announcing our new continuous wave terahertz (THz) materials characterization system at APS. The THz system is a turnkey system for materials at THz frequencies. Continuous wave THz spectroscopy will allow researchers to see new phenomena for electronic and magnetic materials.
At the show, we will have a model of the THz insert that you can check out, and our representatives will be on hand to answer your questions. We hope to see you there!
Check out our full press release about the THz announcement for more information.