At every conference we attend, whether in the U.S. or internationally (such as SEMICON China two weeks ago), we have quite a few conversations with non-U.S. based researchers and scientists. An overwhelming majority of them know the Lake Shore name. Many say they have used our equipment or know someone who has, and typically, the feedback we hear is positive in nature.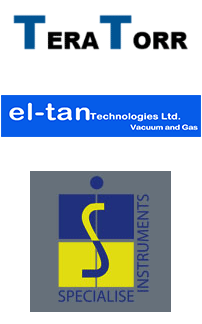 We are, of course, pleased that the Lake Shore name is well-respected internationally. We have worked hard to establish a worldwide presence. But, we have to say, much of the credit goes to the team of companies representing us in the various countries. They are quality reps for the Lake Shore brand, mainly because they do much more than serve as in-country suppliers; they are also very knowledgeable about the needs of our customers, and can converse easily with engineers and scientists working in a number of fields. Also, because they know a lot about the science and technology involved, they're there to provide application and technical support directly to end users.
Right now, we're up to 27 companies representing us internationally. This list includes our most recently added company: TeraTorr Technologies SL, who is now our in-country representative to customers in Spain and Portugal. They join El-Tan Technologies Ltd. in Israel and Specialise Instruments Marketing Co. in India, two other companies who became authorized Lake Shore representatives in the past year.
We welcome all three to the Lake Shore family and look forward to them helping us, as well as our customers, advance science globally.