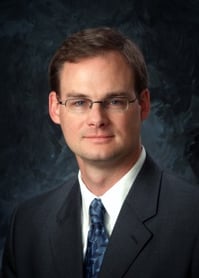 Lake Shore Cryotronics is proud to announce that Michael Swartz, President and CEO of the company, has been named the Westerville Business Person of the Year for 2014 by the Westerville (OH) Area Chamber of Commerce.
Swartz will receive the award tomorrow evening during an awards program by the Chamber in Westerville. The theme of this year's dinner program is "Investing in Tomorrow Begins with a Little Change" and will include a keynote address and special presentation by Jon Husted, Ohio Secretary of State.
President and CEO of Lake Shore since 2003, Swartz has a BS in Electrical Engineering from The Ohio State University and an MBA from The Ohio State University Fisher School of Business. At Lake Shore, he has also held positions in engineering, manufacturing, product development, and sales and marketing.
In February 2011, Swartz was appointed by then U.S. Commerce Secretary Gary Locke to the President's Export Council Subcommittee on Export Administration (PECSEA), where he and 23 executives from a range of industries advised the U.S. government on matters concerning export regulations and their effect on U.S. industry.
Founded in 1968, Lake Shore Cryotronics has been in Westerville since 1978. The company moved to its current location, a 55,000-square-foot facility on McCorkle Boulevard, in 1997 and currently employs 142 people.
Westerville, OH, USA