We are not officially announcing it yet—this is just a sneak preview for our blog readers. But, our new current source, the Model 121, is being introduced in June.
The Model 121 DC current source is a precision instrument suitable for bench-top use or panel-mounted operation in labs, test facilities, and manufacturing environments. It is best suited for testing, measuring, and operating resistive and semiconductor devices, such as:
Lake Shore Cernox™ temperature sensors
Other resistance temperature detectors (RTD's) such as platinum sensors
Diode temperature sensors, including Lake Shore DT-670's
LED devices
Hall sensors used for magnetic field measurement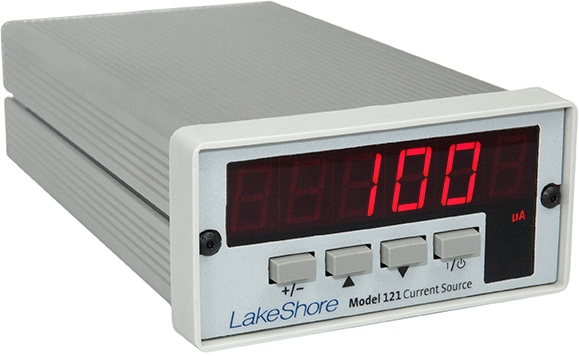 You can check our site sometime next week for more information when we formally announce the Model 121.
One thing this means for our other current sources . . . . limited quantities remain, as the Model 121 will be taking the place of the Models 100, 101, 102, 110 and 120. Contact sales@lakeshore.com or visit the DC current sources product page on www.lakeshore.com for more details.